Hi! I am Katlyn. I did the MSc in Neuroscience during the 2016-2017 academic year. Even before starting my BSc in Psychology (at UAM too), I already knew I was so doing this MSc´s. I have always been super interested in how our nervous system works, how information is transmitted along our body, in short how we function as humans. This MSc´s was very important in order to strengthen basic knowledge on the nervous system and its development, anatomy, biochemistry, and even to connect its functioning with cognitive and emotional processes. Also, this MSc´s gave me the opportunity of going on exchange under the Erasmus studies program. This was such an incredible experience for my formation and education.
Right now I am working at a Clinic which focuses on Neuromodulation, specifically on deep Transcranial Magnetic Stimulation to treat different psychiatric processes. A lot from the concepts learnt during Neuroscience Systems course, among other courses, are super important for me right now. I appreciate those long hours of study learning the thalamus nuclei or the cranial pairs, motor systems, etc. I know I made an excellent decision when I did this MSc in Neuroscience at UAM because today I see its applicability in my professional field.
Katlyn
KSC, June 2019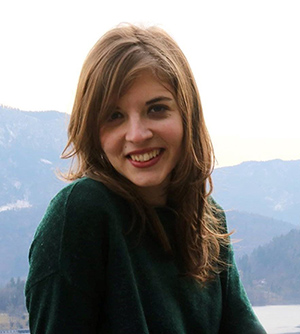 From the UAM Master of Neuroscience I keep a lot of memories full of affection. The program helped me gain very solid training in the anatomy and functioning of the nervous system, which served to complement my previous studies in Psychology for the PhD. In addition, it allowed me to know the main lines of neuroscience research that exist in our country.
On the other hand, in the Master's degree I found close professors and great scientists who inspired me and my dear Master's companions. By sharing with them hours of study and dedication we generate a good atmosphere between us, which in the long run has allowed us to establish both professional and personal ties.
Inés
IA, June 2019
I am Miguel. I studied the Degree in Biochemistry at the Complutense University of Madrid and the Master of Neuroscience at the UAM (academic course 2014-2015). For me, one of the keys of the Master was the wide range of fields of Neuroscience that it covers. Being able to explore from the anatomy and development of the nervous system to molecular biology allowed me to orient myself to orient myself to decide the trajectory I wanted to follow. Another key aspect was the opportunity to come into contact with different research techniques (such as electrophysiology, stereology, or working with animals) from scientists who carry them out. In addition, the coordination of the master's degree always supported me and facilitated much the formalities in the choice of the Master's Thesis. I am currently working as a postdoc at the Vrije Universiteit in Amsterdam, researching molecular neurobiology (physiological and pathological) using neuroproteomics and mass spectrometry.
Miguel A. Gonzalez-Lozano
June 2019